WooCommerce Anti Fraud Plugin
Protect your WooCommerce store against fraud
WooCommerce Anti-Fraud assigns a score to orders as they are placed. The higher the score, the higher the risk of fraud.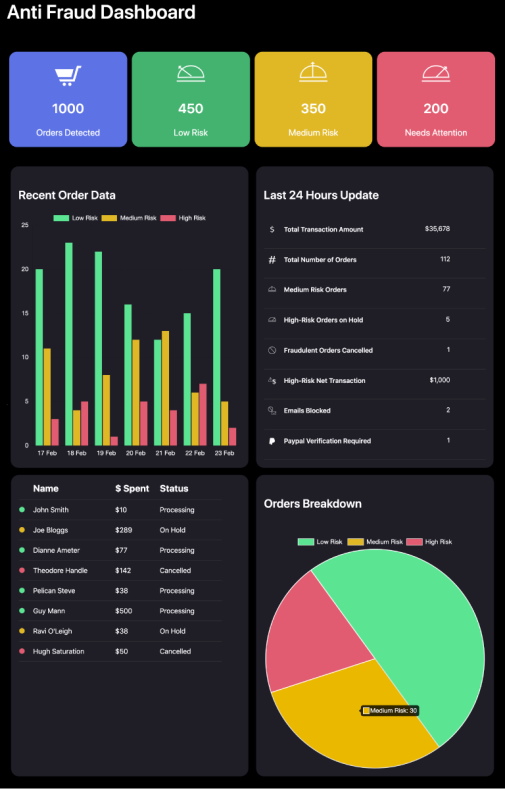 NEW
Anti Fraud Dashboard
Stay Vigilant with Anti-fraud Analytics with our Insightful Dashboard!
Discover recent fraudulent activities
Trends over a week
What's going on with the latest orders
Emails blocked in 24 hours
PayPal accounts under verification
Complete unified information of fraudulent activities in one place.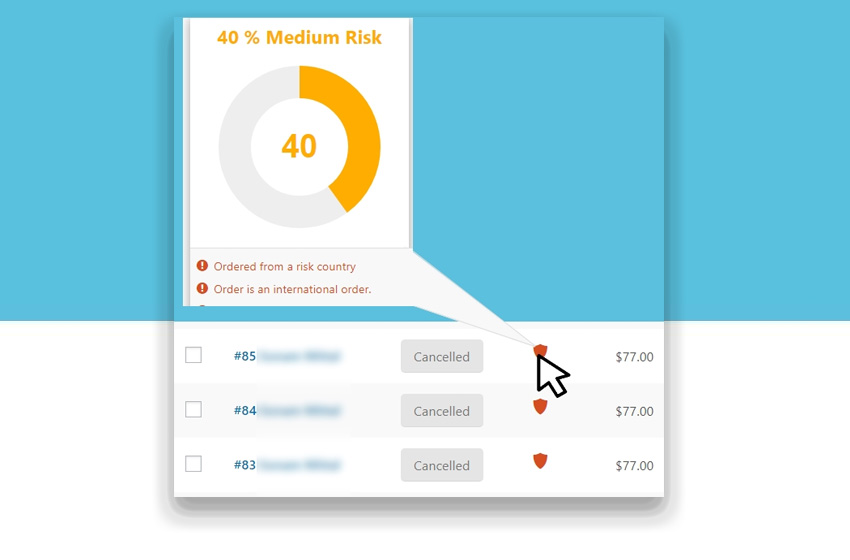 Automatically rate each order
WooCommerce Anti-Fraud automatically generates a score for each order based on several paramaters such as location, IP address and more. The higher the score, the more likely the order is to be fraudulent. The importance (weight) of risks can be customised via the plugin's settings.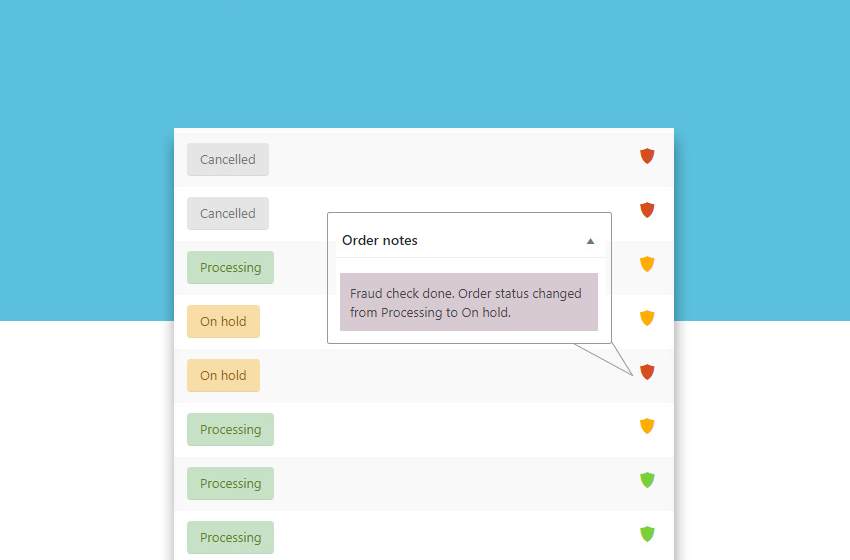 Automatically pause or cancel fraudulent orders
If an order's fraud score exceeds a specific score, WooCommerce Anti-Fraud can automatically pause or cancel the order. This lets you review the order before it is completed.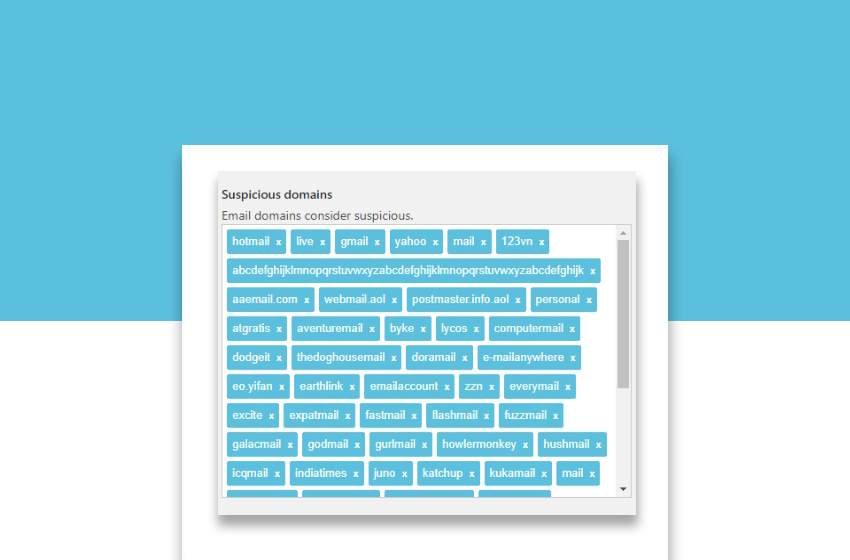 Flag and detect suspicious email addresses in orders
Some email domains are more commonly associated with spam and fraudulence. WooCommerce Anti-Fraud lets you flag suspicious email addresses and domains. When a user places an order using one of these email addresses, the plugin can notify you, place the order on hold, or cancel it altogether.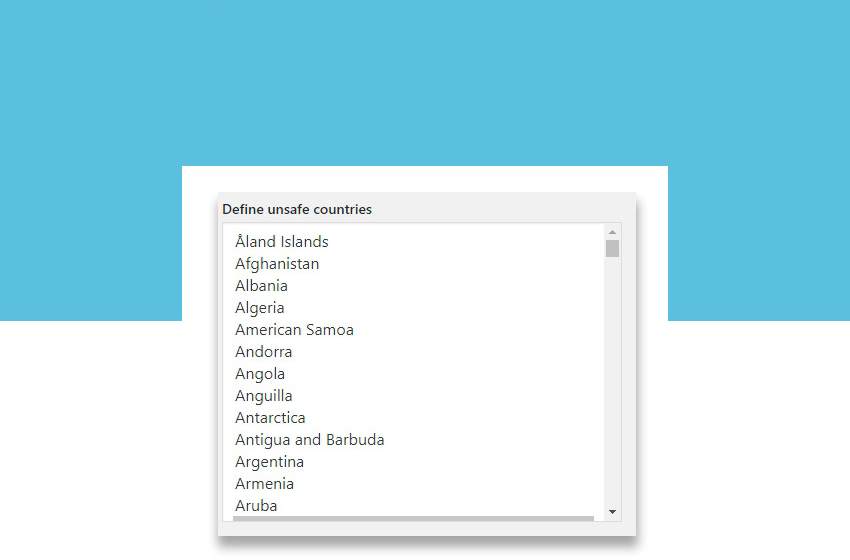 Be alerted about orders from specific countries
WooCommerce Anti-Fraud lets you create a list of unsafe countries. When an order is placed from one of these countries, a warning will appear in the order's score and description.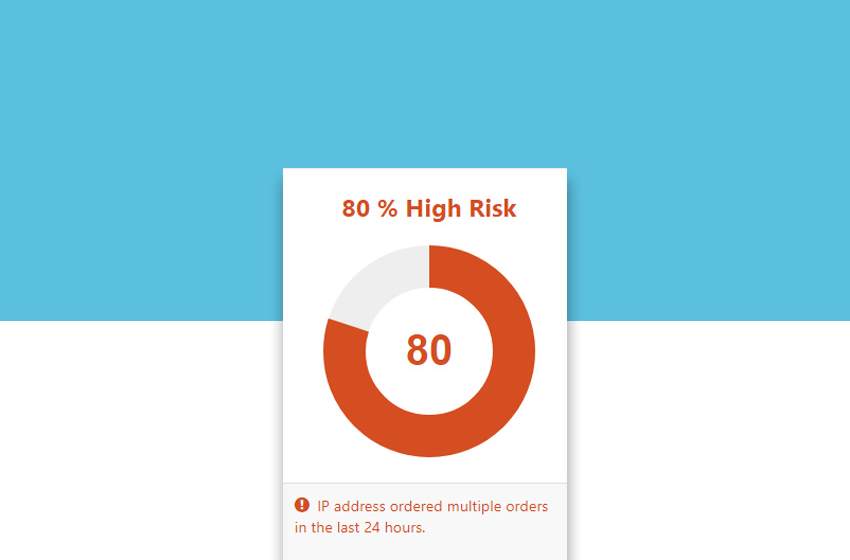 Detect multiple purchases from the same IP address
Multiple orders from the same IP address are one of the most common signs of fraud. WooCommerce Anti-Fraud detects orders from the same IP address, even if they are being sent to different addresses. 
Require PayPal verification
If an unverified PayPal account places an order through your store, Anti-Fraud will send them an email prompting them to verify. Once verification is complete, the order will be processed. 
Even more powerful features:
✔ Check if the order's IP address matches the billing country.
✔ Customise how different fraud risks affect an order's score.
✔ Disable risk calculations by setting risk weight to "0".
✔ Detect if the order was placed through a proxy.
✔ Detect if it is a customer's first order
✔ Blacklist fraudulent email addresses
✔ Auto-blacklist unsafe emails
✔ Whitelist safe email addresses
Buy WooCommerce Anti-Fraud Now
Add WooCommerce Anti-Fraud to your store today and begin protecting yourself against fraudulent orders.