Connect your odoo instances with your WooCommerce powered store
Install the odoo for WooCommerce to manage invoices, coupons, customer records, accounts and inventory conveniently.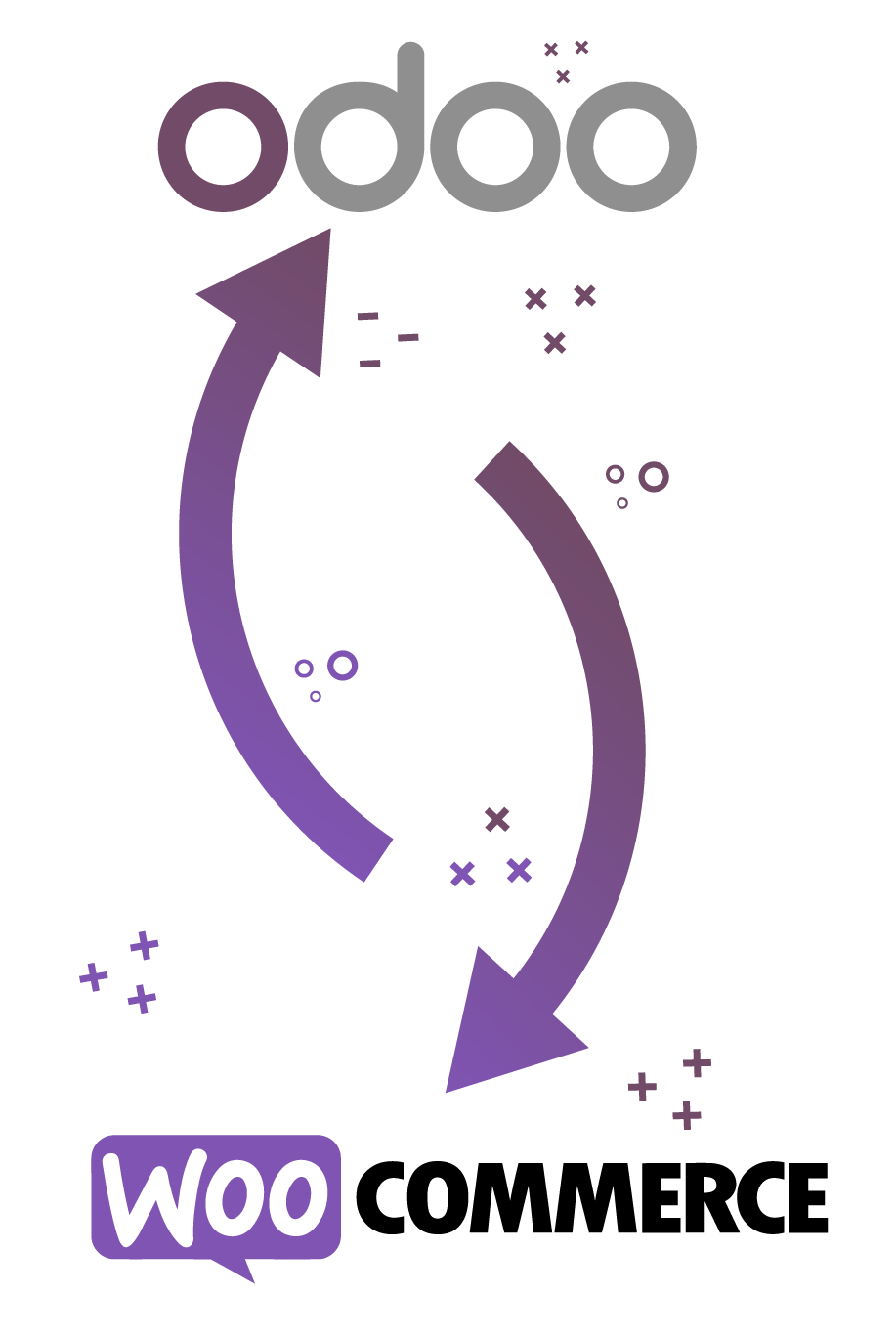 Synchronise Products and Inventory on the go!
Conveniently manage products, stock levels, prices, categories, variations between WooCommerce and odoo. Odoo for WooCommerce provides both import and export operations for managing products. Choose the option from the following that best suit your business; 
Import to WooCommerce only 
Export to odoo only.
Allow syncing both ways.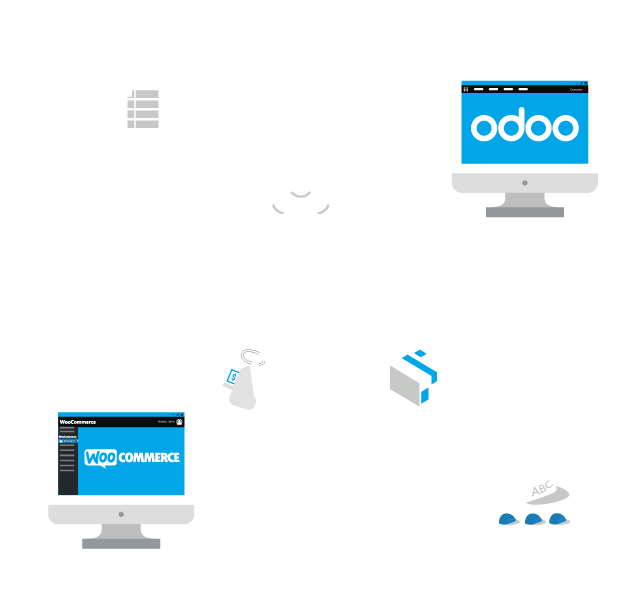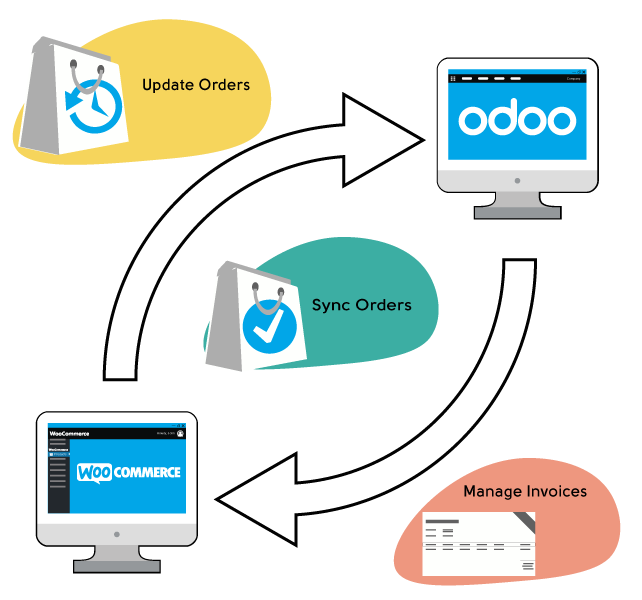 Easily Manage Orders and Invoices
When order is placed on WooCommerce store, odoo for WooCommerce quickly updates the instance in your odoo CRM. On every purchase from Woo powered store, plugin can automatically perform the following operations in odoo: 
Creates customer record.

Generates quote and sale order in odoo.

New invoice in Odoo.

Updates inventory in odoo.

For new products, create products and their attributes 

Create or update coupon if activated in WooCommerce
Interested in updating orders in WooCommerce from odoo?
Enable import functions from odoo for WooCommerce and update orders in your WooCommerce store on the next scheduled cron job. Cron job can create and update following odoo instances in your WooCommerce store:  
Customer record

Orders

Products, stocks, and prices 

 Coupons and discounts
Map WooCommerce Order status in Odoo
Map WooCommerce order status to odoo in a way you prefer by enabling Status mapping from the export tab in order functions. This help odoo to know when to create a quote, sales order, invoice and when to cancel an order.
You can also mark all orders as paid by selecting Mark invoice paid from order functions in the export tab.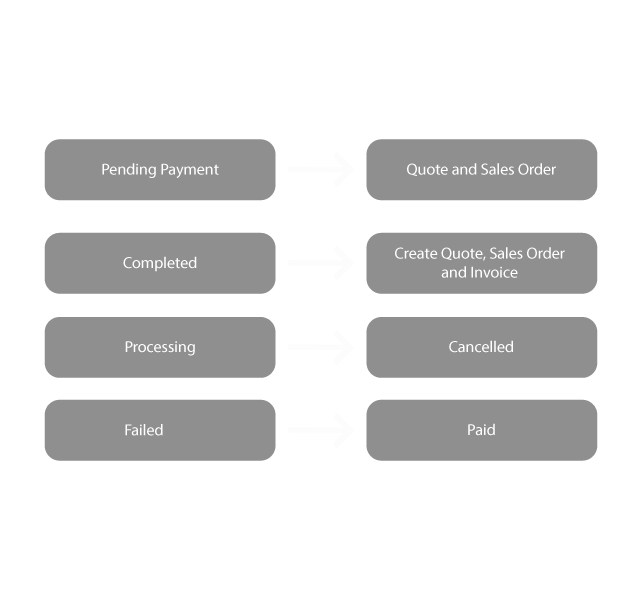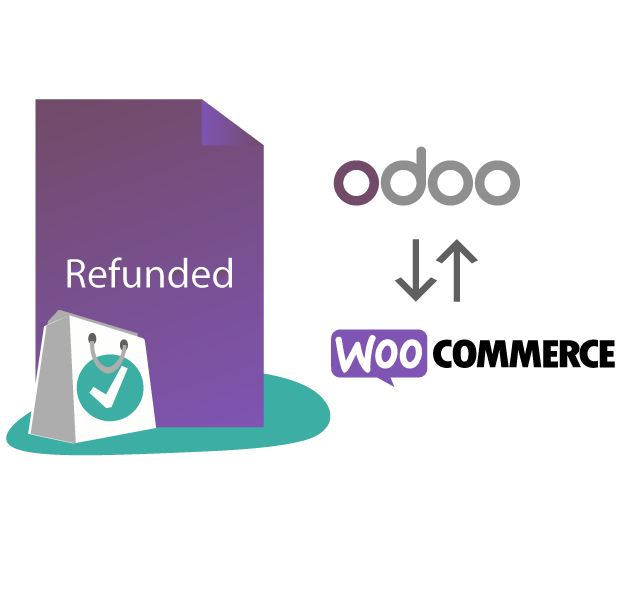 Refund from Anywhere!
Refund process is made easy with odoo for WooCommerce. Refund from odoo or WooCommerce, extension will automatically register the status on the other platform in next cron job.  
Manage Coupons from Odoo and WooCommerce!
Let customers avail discounts seamlessly with odoo for WooCommerce extension. Create coupons for marketing campaign on one platform and update it on the other to share it with customers. Odoo for WooCommerce has both import and export functionality to help you manage marketing campaigns seamlessly either from your odoo CRM or your Woo powered store.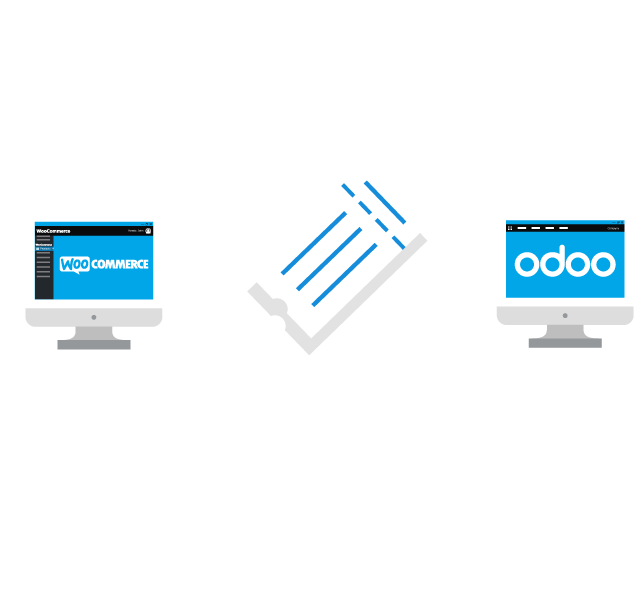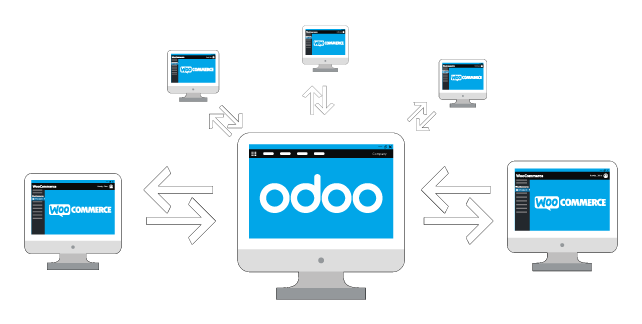 Connect Multiple WooCommerce stores!
Control multiple WooCommerce powered businesses from your odoo, opensource ERP and CRM.
Plugin gives you control over your data to manage between odoo and WooCommerce. Enable preferred data to import or export between WooCommerce and odoo and enjoy one point business operation.